This site is for sale, Learn More
The Importance Of Top Search Engine Rankings
Leaked AOL Data Show Importance Of First Page
Originally Published: August 22, 2006
Which Result Page Gets The Most Clicks?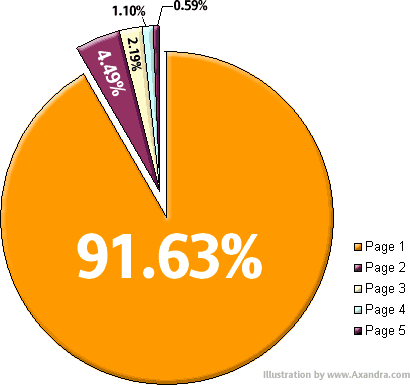 Which Search Result Position Gets The Most Clicks?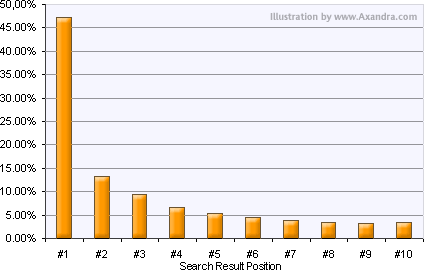 It This Also True For Google And Yahoo?
What Does This Mean To Your Web Site?
Copyright by Axandra GmbH, publishers of SEOProfiler, a complete SEO software solution.

All product names, copyrights and trademarks mentioned in this newsletter are owned by their respective trademark and copyright holders.
Site Promotion Articles Indexes: